India Post GDS Tamilnadu & India Post GDS Tamilnadu Online Form 2020
India Post Gramin Dak Sevak GDS Online Form, Result 2020
Gramin Dak Sevak: India Post (Bhartiya Dak Vibhag) has Recently Apply Online Form for the Post of Gramin Dak Sevak GDS in

India Post GDS Tamilnadu

and

India Post GDS Odisha

Various States Recruitment 2020. Those Candidates Who have Registered to this Vacancy can Download Result and Apply Online for Other Circles.
India Post Gramin Dak Sevak GDS Recruitment 2020:
सरकारी नौकरी की तैयारी कर रहे युवाओं के लिए खुशखबरी है. दरअसल, भारतीय डाक विभाग ने राजस्थान, मध्य प्रदेश, हरियाणा और उत्तराखंड में ग्रामीण डाक सेवकों के पदों के लिए आवेदन मांगे हैं. आवेदन प्रक्रिया शुरु हो चुकी है. इच्छुक एवं योग्य उम्मीदवार विभाग की आधिकारिक वेबसाइट पर विजिट कर आवेदन कर सकते हैं. आवेदन करने की आखिरी तारीख नजदीक है. उम्मीदवारों का चयन दसवीं के प्रांप्तांकों के आधार पर किया जाएगा.
India Post (Bhartiya Dak Vibhag)

Gramin Dak Sevak GDS Recruitment 2020

Application Fee

General & OBC Candidates: Rs. 100/-
SC/ ST Candidates: Rs. 0/-
PH Candidates: Rs. 0/-
All Category Female Candidates: Rs. 0/-

Eligibility

Passed Matric Level (High School) Exam in Mathematics & English from Related State Board /Central Board in India.

Read the State Wise Notification Details for More Details.

Payment Mode

Pay the Examination Fee Through Credit Card, Debit Card, Net Banking, India Post E-Challan Submit At Nearest Head Office/GPO Only.

Age Limit as 08/06/2020

Minimum Age: 18 Years
Maximum Age: 40 Years

Age Relaxation Extra as Per Rules.

Vacancy Details

Total Vacancy Post: 45769

State Name

Total Post

Registration Date

Apply Online Date

*New* Tamilnadu III


3162

01 Sep to 30 Sep 2020

01 Sep to 30 Sep 2020

*New* Odisha II


2060

01 Sep to 30 Sep 2020

01 Sep to 30 Sep 2020

Jammu Kashmir


442

06 July to 05 Aug 2020

06 July to 05 Aug 2020


Rajasthan Cycle II

3262

22 June to 21 July 2020

22 June to 21 July 2020

Haryana

608

08 June to 07 July 2020

08 June to 07 July 2020

Madhya Pradesh

2834

08 June to 07 July 2020

08 June to 07 July 2020

Uttrakhand

724

08 June to 07 July 2020

08 June to 07 July 2020

Uttar Pradesh (Cycle II)

3951

23 March to 07 May 2020

23 March to 07 May 2020

West Bengal (Cycle II)

2021

18 February to 18 March 2020

18 February to 18 March 2020

Assam

919

27 January to 09 February 2020

27 January to 09 February 2020

West Bengal

5778

05 December to 14 December 2019

05 December to 14 December 2019

Maharashtra

3650

01 November to 03 December 2019

01 November to 03 December 2019

Andhra Prades/Telangana/Chhattisgarh

5476

15 October to 14 November 2019

22 October to 21 November 2019

Bihar/Gujarat/Karnataka/Kerala/Punjab

9147

05 August to 22 September 2019

05 August to 22 September 2019

Delhi

174

06 June to 05 July 2019

13 June to 19 July 2019

Jharkhand

804

06 June to 05 July 2019

13 June to 19 July 2019

Himachal Pradesh

757

06 June to 05 July 2019

13 June to 19 July 2019

State & Category Wise Vacancy Details

Gramin Dak Sevak GDS

State Name

General

OBC

EWS

SC

ST

PH

Total

*New* Tamilnadu III


1487

743

311

502

25

94

3162

*New* Odisha II


863

217

206

289

429

56

2060

Jammu Kashmir


180

109

46

46

42

07

442

Rajasthan Cycle II

1527

348

278

544

468

97

3262

Haryana

276

147

60

106

0

19

608

Madhya Pradesh

1139

296

292

428

566

113

2834

Uttarakhand

411

96

38

134

27

18

724

Uttar Pradesh (Cycle II)

1814

1000

314

750

11

62

3951

West Bengal (Cycle II)

882

408

144

429

94

64

2021

Assam

439

231

75

50

87

37

919

West Bengal

2760

1328

–

1184

286

220

5778

Maharashtra

1697

772

408

286

366

121

3650

Andhra Pradesh

1178

593

384

286

165

101

2707

Telangana

439

176

114

119

85

37

970

Chhattisgarh

667

54

222

232

552

72

1799

Bihar

507

274

81

154

30

17

1063

Gujarat

1167

588

266

78

359

52

2510

Karnataka

1109

630

260

361

174

103

2637

Kerala

1235

416

197

143

37

58

2086

Punjab

416

153

51

210

0

21

851

Delhi

74

42

18

23

12

5

174

Jharkhand

347

97

36

99

201

24

804

Himachal Pradesh

323

182

78

131

43

0

757

Gramin Dak Sevak Pay Scale:

न्यूनतम समय संबंधित निरंतरता भत्ता (TRCA) चार घंटे (स्तर 1) के लिए 10,000 है, जबकि पांच घंटे (स्तर 2) के लिए 12,000 है। हालांकि, यह अधिसूचित किया गया है कि 1 जनवरी, 2018 को या उसके बाद लगे जीडीएस में संबंधित श्रेणी के स्तर 1 के पहले चरण पर TRCA का प्रारंभिक निर्धारण होगा।

IMPORTANT LINKS


Interested Candidates can Apply Online now.

Apply Online

Download Result (UP Cycle II)

Pay Exam Fee

Complete Application Form

Download Result (Kerala)

Download Result (Bihar)

Re-Open Notice (Assam Circle)

Download Notification

Official Website

Join Telegram Group :-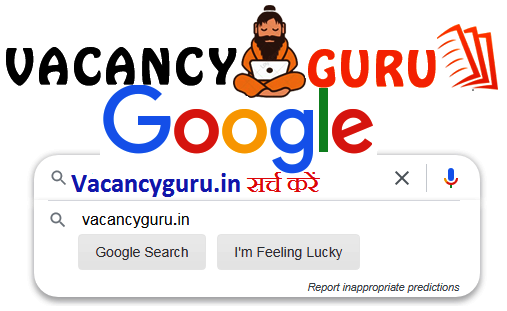 frequently asked questions (FAQs)